About Paul Quinn Financial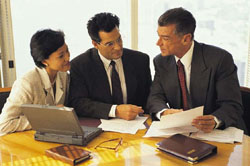 Paul Quinn Financial is an independent business that takes the time to personalize your investing future. Your goals may be unique to others' goals and we work one on one to maintain and manage your portfolio solely for you.
Paul Quinn Financial is able to provide you with the professional advice, investment products and services. We offer a broad range of financial services for individuals as well as business owners to manage their wealth.
Our main objective is making sure each client has financial confidence about their own invesment portfolio.